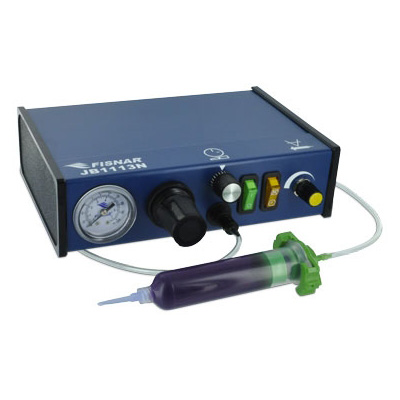 JB1113N Dispenser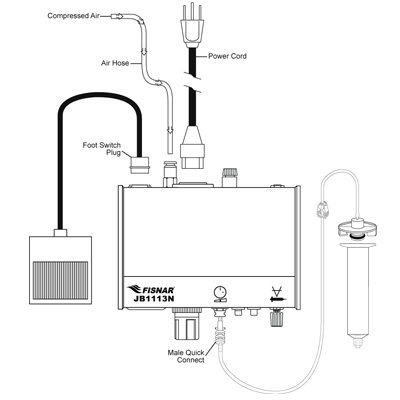 JB1113N Analog Dispensing Controller
The JB1113N Analog Dispensing Controller is a popular analog dispenser series featuring dual 110/220V operation. An all-purpose dispenser, it is versatile and easy to use in a few simple steps:
Hook up the barrel adapter assembly (selection included)
Connect the air and power
Set the timer
Load the barrel with material
Set the air regulator
Press the foot switch and start dispensing
Suitable for all types of fluids, includes a suck-back feature to ensure low viscosity liquids do not drip. Timing interval from 0.01 to 31 seconds.