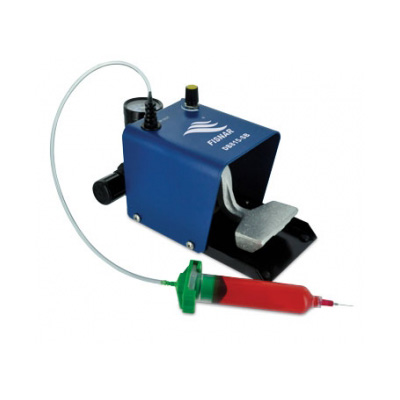 DB815-SB: Foot Dispenser with suck-back
DB815 Foot Dispenser
The DB815-SB foot dispenser is a basic air powered dispensing system. Floor stationed and foot actuated, fluid will be dispensed only when the foot pedal is pressed.
A three-way air valve is included along with a built-in air regulator. The suck-back control ensures that low viscosity liquids do not drip.
Suitable for dispensing all types of fluids.

Request a QuoteBuy at Ellsworth Adhesives