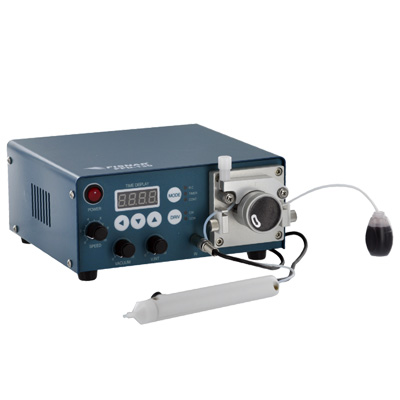 PPD-130 Dispenser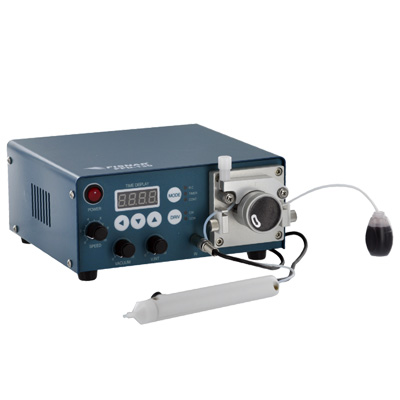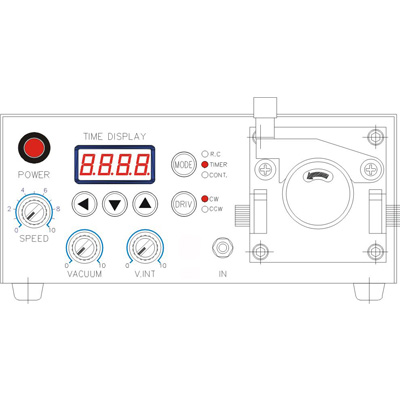 PPD-130 Peristaltic Pump Dispenser
Peristaltic pump dispensers transfer low-viscosity liquids by pressure displacement applied to a turning rotor against a tube-carrying fluid.
The PPD-130 offers excellent features for air-free positive displacement dispensing of materials, such as cyanoacrylates, solvents, acids, and other low-viscosity materials.
Dispense outputs can be timed from 0.01 to 99.99 seconds with flow speeds from 0.01 to 6 ml/min using PTFE tubing. The pump is bidirectional allowing snuff-back after discharge to prevent dripping.

Request a QuoteBuy at Ellsworth Adhesives