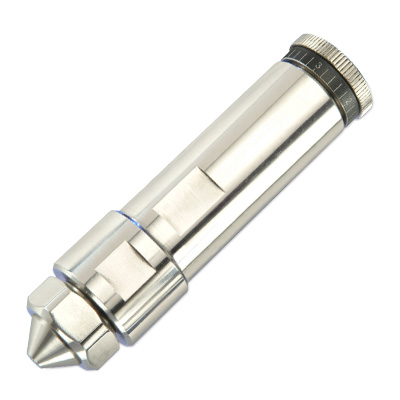 SV1000SS Adjustable Stainless Steel Spray Dispensing Valve
The SV1000SS spray valve provides close tolerance spray dispensing of fluids of up to 1000 cps. It is constructed of stainless steel to prevent corrosion from volatile materials. Designed specifically for spraying flux, paint, oils, lubricants, and coatings for use in coating and marking applications.
The flow rate is controlled by turning the stroke adjust at the top of the valve in order to set the spray volume. Coating area and flow rate are controlled by the fluid pressure, needle stroke, distance from the valve to the component, and the duration the valve is open.
This spray valve is used in conjunction with the SVC100 controller.

Request a QuoteBuy at Ellsworth Adhesives