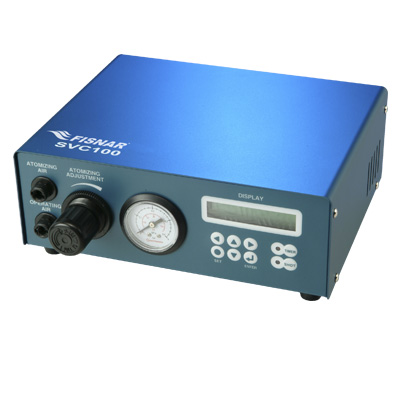 SVC100 Spray Dispensing Valve Controller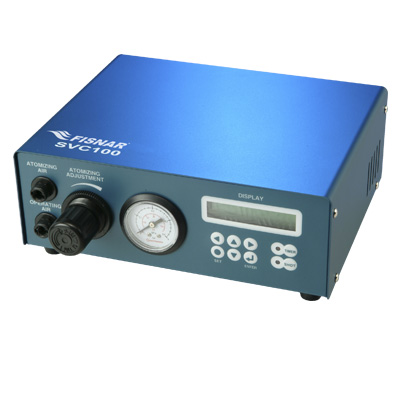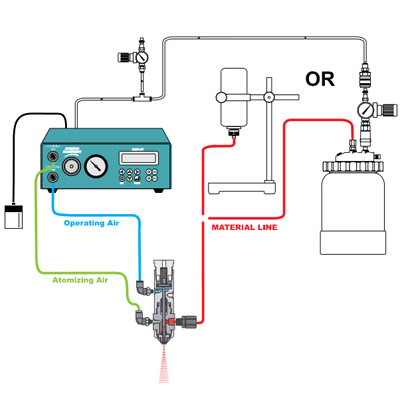 SVC100 Spray Dispensing Valve Controllers
SVC100 Spray Dispensing Valve Controllers are programmable providing the adjustment controls necessary for a clean spray application. By controlling the relationship (time) between the fluid start signal and the atomizing signal, it is possible to open each independently.
This feature is critical in ensuring that the fluid air line pressure starts momentarily after the atomizing pressure opens and that the atomizing pressure stays on momentarily after the fluid cuts off. This ensures adequate cleaning of the nozzle after the full spray cycle.
The SVC100 is suitable for all SV series spray valves.