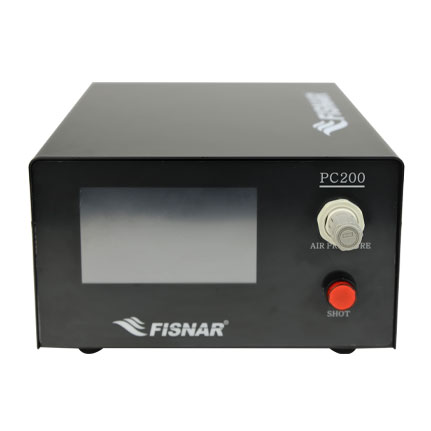 PC200 Front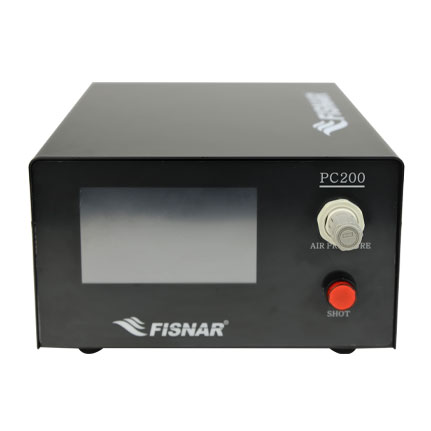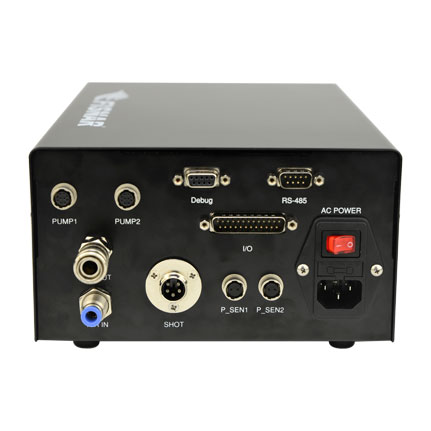 PC200 Progressive Cavity Valve Controller
An advanced valve controller suitable for use with all Fisnar PC I-Series and V-series progressive cavity valves.
The Graphic User Interface (GUI) provides simple touch-screen programming and operation for both one and two component dispense applications.
The 4" HMI display allows all dispense parameters to be independently programmed on one single screen. An integral pressure regulator and digital pressure gauge ensure easy system installation.
Connecting cable required for operation. See accessories.