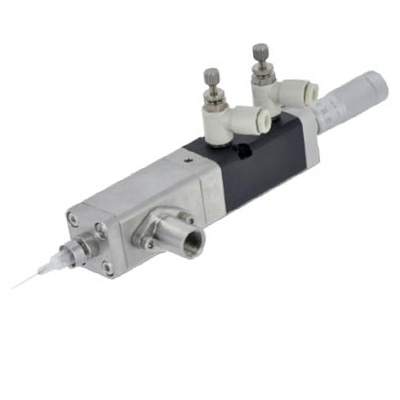 VDP150 Adjustable Positive Displacement Dispensing Valve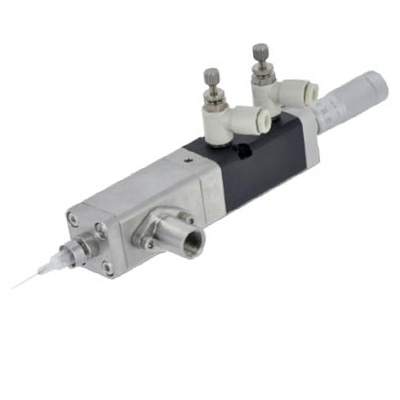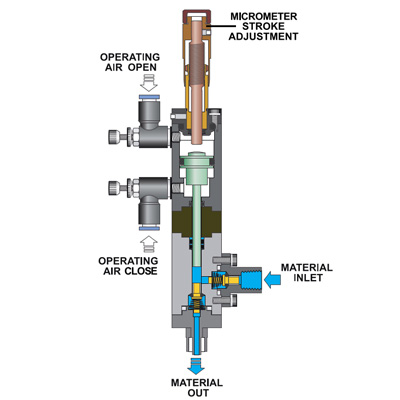 VDP150 Adjustable Positive Displacement Dispensing Valve
The VDP150 Adjustable Positive Displacement Dispensing Valve is designed for dispensing constant volume shots of low to medium viscosity materials within 1%. The VDP150 has two integral check valves to control the flow of material. The model VC1195N is a suitable 4-way valve controller for the VDP150 double acting metering valve.
4-Way Valve Operation
The valve is cycled by applying air pressure to the air ports. For low viscosity materials (less than 5,000cps) no fluid pressure is required, as the material is drawn into the displacement chamber by the plunger. Low fluid pressure is required for medium viscosity materials of 5,000 – 20,000cps. Shot sizes may be fine tuned by turning an adjustment control at the top of the valve.