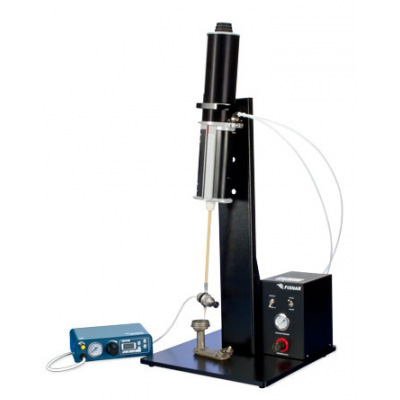 DP400A-1 Dispenser with SL101N Digital Dispensing Controller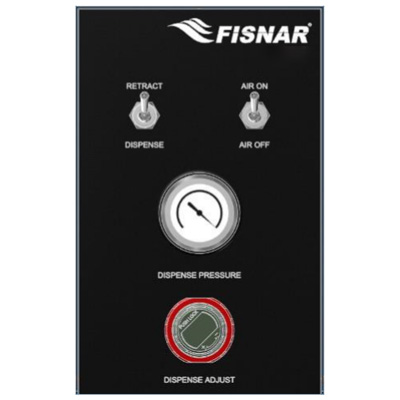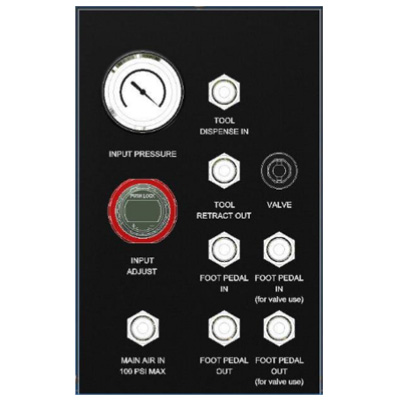 DCD Dual Cartridge Dispensers
DCD Dual Cartridge Dispensers are an excellent cost-effective solution in industrial automation systems for low volume mixing and dispensing of two-part materials supplied in dual cartridges. The fully portable bench-mounted system is simple to install and program for accurate two-part dispensing.
DCD industrial automation systems include a pneumatically actuated dual-cartridge piston dispenser, which applies pressure to accurately dispense materials contained in a dual cartridge. A static mixer finally combines the two materials. A piston retraction control, allows for easy loading and unloading of the cartridge.
A pinch-valve is included with each system for increased accuracy and drip-free dispensing of low-viscosity materials. The valve is fitted to the exit tip of the static mixer, and operated by an air portal on the controller. A pneumatic foot pedal enables a hands-free operation and assists in eliminating operator fatigue.