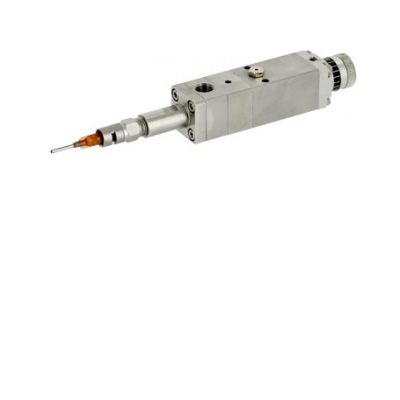 VMS400 Mini Spool Dispensing Valve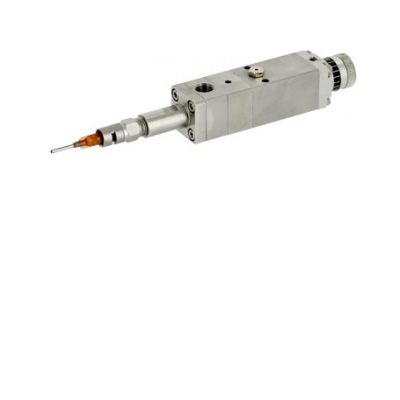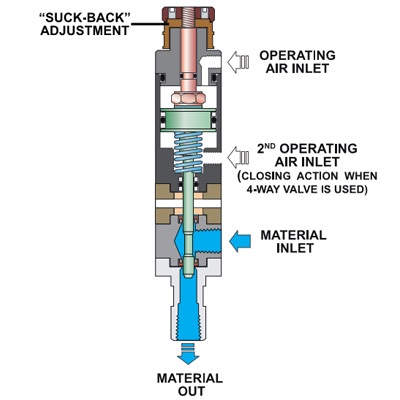 VMS400 Mini Spool Dispensing Valve
The VMS400 Mini Spool Dispensing Valve is designed for dispensing low viscosity to high viscosity materials.
3-Way & 4-Way Valve Operation
When air pressure is applied to the air inlet of the VMS400 valve, the spool will be forced forward and fluid will be dispensed. The VMS400 valve has a suck-back effect that eliminates lumping at the end of the needle after dispensing. Shot size and flow rate are controlled by the tip size, fluid pressure and the duration that the valve is open.
The model DC200 is a suitable controller for the VMS400 valve. For faster actuation, the 4-way VC1195N valve controller is recommended.