Brush Dispensing Tips
Fluids pass through Fisnar Brush Dispensing Tips for spreading applications with adhesives and other materials. Red sable is used for soft bristle brushes and nylon for hard bristle brushes.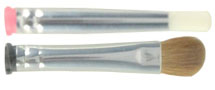 Type A Brush Dispensing Tips

Type B Brush Dispensing Tips

Economy Brush Dispensing Tips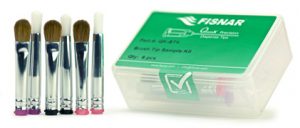 Brush Tip Dispensing Sample Kits
Selection of soft and hard bristle fluid pass-through dispensing brush tips. Includes gauge sizes for Type A or Type B brush dispensing tips.
*Ellsworth Adhesives a trusted distributor of Fisnar dispensing equipment and supplies as well as specialty chemicals from the industry's top manufacturers.