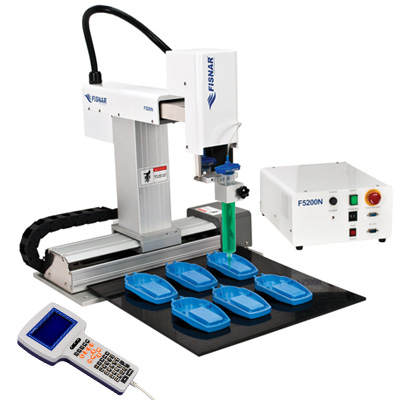 F5200N.1 Compact Gantry Desktop Robot
The strength of the F5200N.1 Compact Gantry Desktop Robot lies in its ability to create its own working area, enabling the system to be mounted to any work surface. The system is suitable for use on any type of platform requiring a gantry type mounting with open access under the robot. It is also ideal for conveyor fed automation or can be installed in work cells operating as a slave robot.
The robot comprises a control module, a teach-pendant and an articulated-gantry. The F5200N.1 has a working area of 7.8" x 7.8" (200 x 200mm) with a resolution accuracy of 0.001mm.